Tecnología y hogar, una manera de revolucionar tu espacio.
Así como revoluciona el mundo y nos invade la tecnología, el diseño y la decoración se revitalizan para ofrecer espacios prácticos, eficientes y menos ostentosos. Es así como con el pasar de los años, la era tecnológica se pone al servicio de la arquitectura y el diseño, dejando a nuestro alcance un sinfín de herramientas que le sacan el máximo provecho a nuestro espacio doméstico.
En comparación con otras épocas, los muebles que podemos disfrutar hoy día en nuestra vivienda suelen ser mucho más ligeros y acogedores. Dispositivos electrónicos y electrodomésticos son los nuevos protagonistas en la renovación del mobiliario del hogar, que además convierten nuestras casas en espacios energéticos eficientes.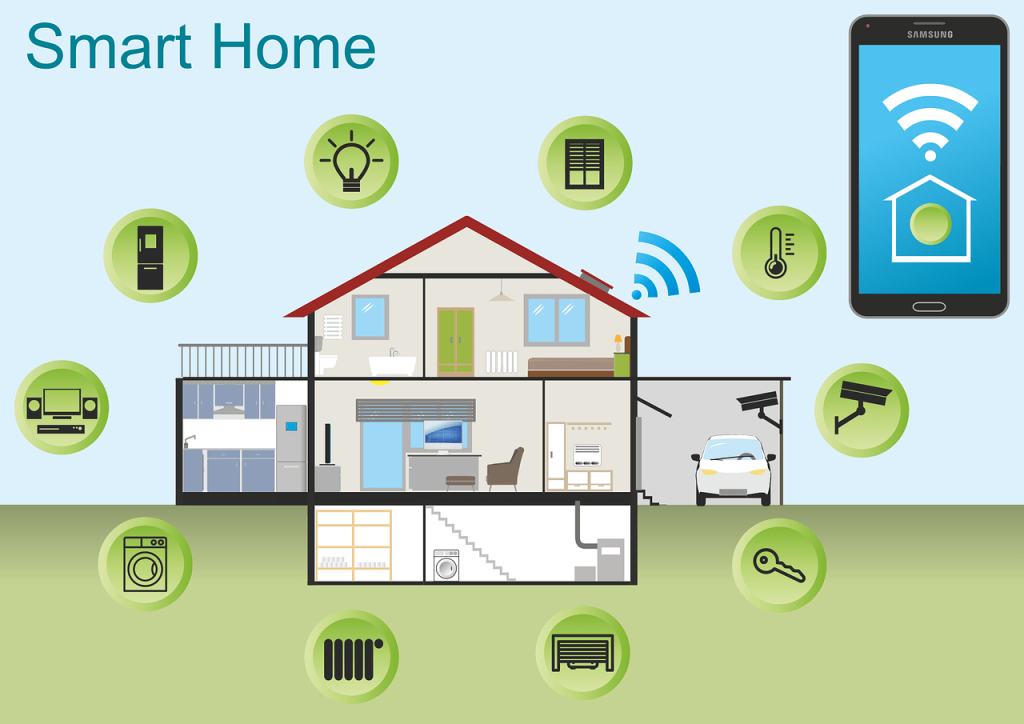 Gadgets que revolucionan nuestro hogar
Duchas ecológicas
La conservación del ambiente y el ahorro energético es una de las primicias de esta nueva era; y la tecnología se pone de nuestro lado para no malgastar un recurso tan valioso como lo es el agua. EcoVea es el dispositivo que se puede instalar en una ducha para reciclar el agua limpia. Una plataforma analiza el agua utilizada diariamente, si es muy sucia se envía al desagüe, mientras que el agua limpia se envía de nuevo a la cabeza de la regadera. A través de este dispositivo se obtiene un ahorro energético del 70%, y del 80% de agua en cada ducha. Una mejor forma de invertir esas largas horas bajo la regadera.
Click and grow, la maceta inteligente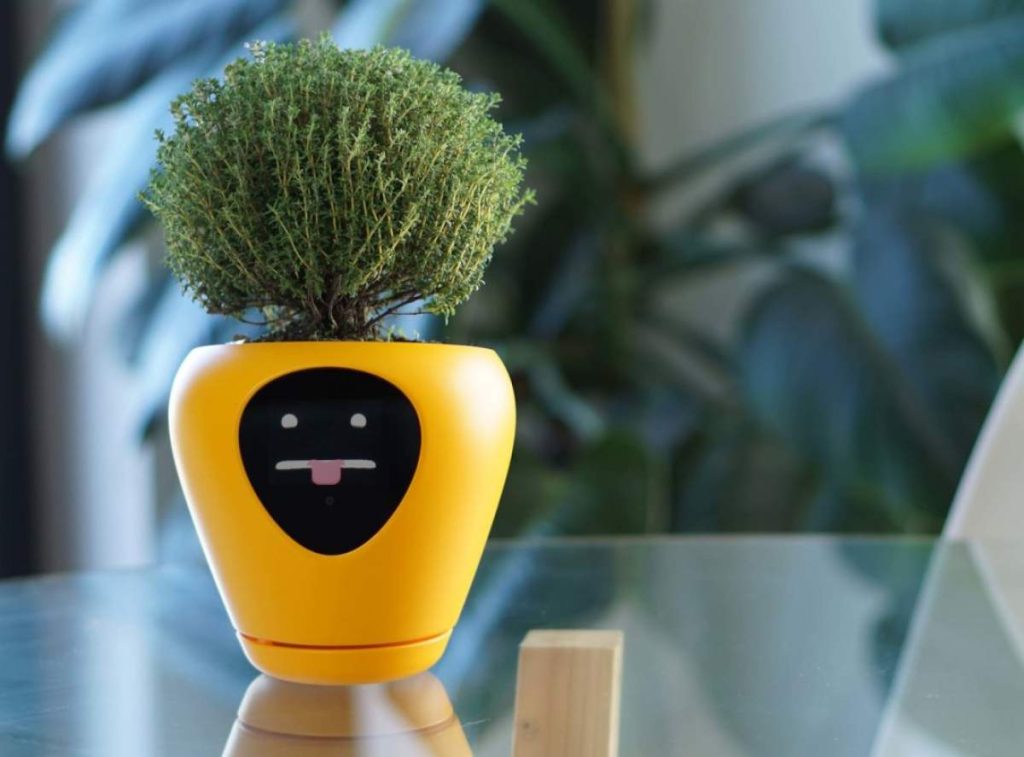 Usar el agua para regar tus plantas no debe hacerte sentir culpable. Esas hierbas que te acompañan en la cocina (como albahaca o tomillo) también pueden colocarse en la pared. El uso de dispositivos como Click and Grow permite que tus plantas crezcan sin que tengas que preocuparte de regarlas o usar fertilizantes, asegurándote que están recibiendo la cantidad adecuada de cada elemento. Únicamente debes colocarle unas baterías, llenar de agua su contenedor y de todo lo demás se encarga el macetero inteligente. Además de práctico, perfecto para decorar tú espacio.
Espejito, espejito ¿cómo estaremos de salud hoy?
Los espejos nunca pasan de moda y son el elemento perfecto para darle una sensación de amplitud al hogar, pero ¿qué hay de uno que te diga el pulso? Es aquí cuando podemos implementar en nuestro espacio el espejo inteligente. Este dispositivo utiliza una cámara similar a la de los teléfonos y a través de esta chequea el flujo sanguíneo, la oxigenación, la condición de la piel, entre otros. Con todos esos datos te informa de tu estado general y además te alerta si hay riesgos cardiovasculares. De considerarlo necesario te mandará a hacer gimnasia. ¡Más de uno querrá implementarlo!
Aplicaciones para redecorar tu espacio
Tiempo, dinero y mucha imaginación, son las palabras claves cuando de hablamos de redecoración. Pero mientras se unen esta tres podemos acudir a ciertas aplicaciones que nos brindan distintas herramientas para hacer la tarea del diseño mucho más amena.
Planos interactivos para los espacios interiores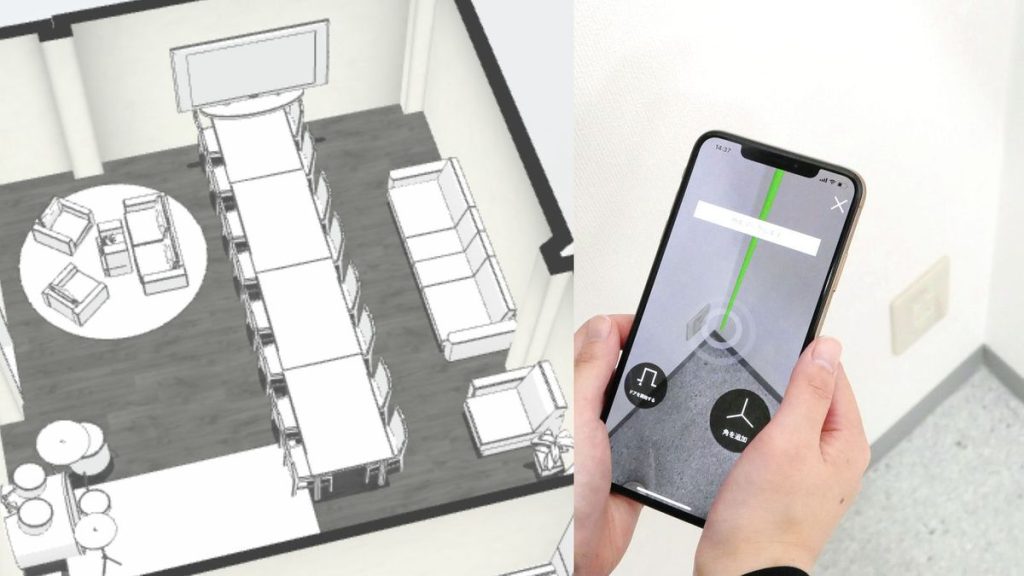 En nuestra cabeza hay muchas ideas, pero con MagicPlan el usuario puede medir, dibujar, publicar un plano interactivo de una casa tan solo con hacer una foto o de forma manual. Mejor de lo que te imaginabas. Además permite documentar los diseños realizados añadiéndole objetos, anotaciones y demás atributos.
Pintura virtual antes de invertir en la real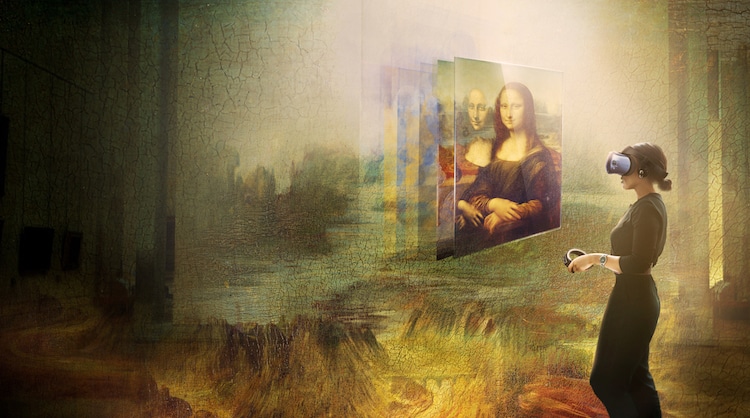 Si estas pensando en cambiar el color de las paredes, con Painting walls puedes hacerlo del color que mejor te apetezca. Antes de ir a la tienda a probar una paleta de pinturas, con tan solo una fotografía de la pared, esta aplicación te permite pintarla virtualmente. Así, el usuario conocerá de antemano y en forma cómoda y práctica cómo lucirán los nuevos colores en sus habitaciones.
Como verás estos avances abren el camino justo hacia lo que necesitamos en nuestros hogares, y es la forma más simple de hacer la vida más eficiente.